The foundation was founded by and works closely with the National Spiritual Assembly of the Bahá'ís of the Netherlands, a legal entity under Dutch law. The main task of Agensea is to support local and sustainable initiatives for social and economic development in less prosperous regions in the material world. Agensea provides carefully selected local partners of funds needed to achieve their goals. The local projects supported are always the entire community, regardless of religion, gender, etc.
Agensea has potential partners in over 170 countries and independent territories in the world. After several years of involvement in the development of a school in the interior of Suriname, attention is now focused on Inshindo project in Zambia. Areas in this project are community development, health, education, self-sufficiency, communication and collaboration.
Agensea has the ANBI status and does not respond to requests from third parties for cash or cooperation.
The Board of Agensea is appointed by the National Spiritual Assembly of the Bahá'ís of the Netherlands and currently consists of:
Biographies of Board of Agensea
Sylvia Karlsson-Vinkhuyzen (Chair)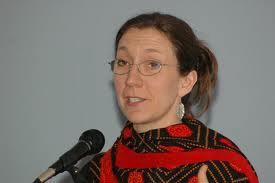 Sylvia (1970) works as Assistant Professor with the Public Administration and Policy Group of Wageningen University since 2011 and is also Adjunct Professor in Global Environmental Governance with the University of Helsinki, Finland. Sylvia has a master's degree in biology from Uppsala University and a PhD in political science from Linköping University (both Sweden) and has published in a number of international scientific journals. Before coming to Wageningen she did research at Yale University (USA), Turku University (Finland) and Leiden university (Netherlands). Her current teaching and research focuses on global and multilevel governance on sustainable development, biodiversity and climate change.
From her youth she has been active in organizations including the Red Cross, the Swedish Society for Nature Conservation, the United Nations Association, and in 1997 she was one of the founders of the IEF (International Environment Forum, that now has 300 members in 57 countries on five continents). The IEF was, for example, intensly engaged in the participatory process to develop the Earth Charter and was accredited to the World Summit on Sustainable Development (Johannesburg 2002) and the UN Conference on Sustainable Development (Rio+20) in 2012 as a scientific and technological organization. Sylvia has also served on the Board of Trustees for the UK based charity One World Trust for over ten years and on the board of CIVICUS for three years. She joined the board of Agensea in 2009.
Myra Koomen (Secretary)
Myra (1966) studied Arabic languages and cultures at the Radboud University in Nijmegen. While studying she was also an active student member of the University's governing board and several faculty commissions.
Myra started her career in September 1991 as an administrative secretary. She finished several management training seminars and political courses and worked her way up to become a bank manager (Rabobank). In 2002 she became a member of parliament (House of Commons). Her portfolio as an MP included Finance, Social and Health issues and Agricultural business.
In 2006 the municipality of Enschede asked her to become an Alderman for the city. She was appointed Alderman for social and economic matters, labour and education, emancipation and governance. From 2013-2014 she worked as the director of Corporate Affairs for the public transport company Connexxion and ever since then she has been, and still is, an independent advisor on public affairs.
Besides her work she finished a post-doctoral study on Commissioners and Supervisors at Erasmus University. She has ten years of experience in supervisory boards in several areas in the Dutch society.
Myra is a mother of 2 children, Luca (1990) and Nina (1992). She has always played an active role in various civilian and political organisations. Until 2014 she was a member of the Christian Democratic Party but left based on principal and moral reasons. In 2017 she started studying Law to change her career and understand more about Dutch society. Her passion and her drive are to be of service to those in need. Her main focus is on emancipation for women and other minorities, supporting refugees and helping those who cannot properly understand Dutch laws and regulations.
Onno Vinkhuyzen (Treasurer)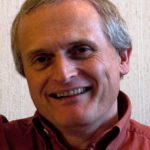 Onno (1957) grew up in The Hague, studied architecture at TH Delft (now TU Delft) for some years, moved into other fields and finally ICT working on databases for many years. Now he is a stay at home father for two boys (2011 and 2013) and assesses buildings for energy labels. He has engaged in volunteer work at international, national and local levels for many years including the Dutch interfaith network (Interreligieus Beraad), Dutch organizations for refugees, the Ethical Business Building the Future (EBBF) network and the International Environment Forum (IEF). For the PERL Network (Partnership for Education and Research about Responsible Living) he has participated in developing indicators to discover and assess the "soft" values of secondary schools. He has also trained groups of youth and adults in Moral Leadership, a non formal leadership developed at Nur University in Bolivia. Currently he is engaged in the local language cafe for new immigrants and in providing moral education classes for children. He has supported Agensea's work for some years in different ways before joining the Board in 2018.